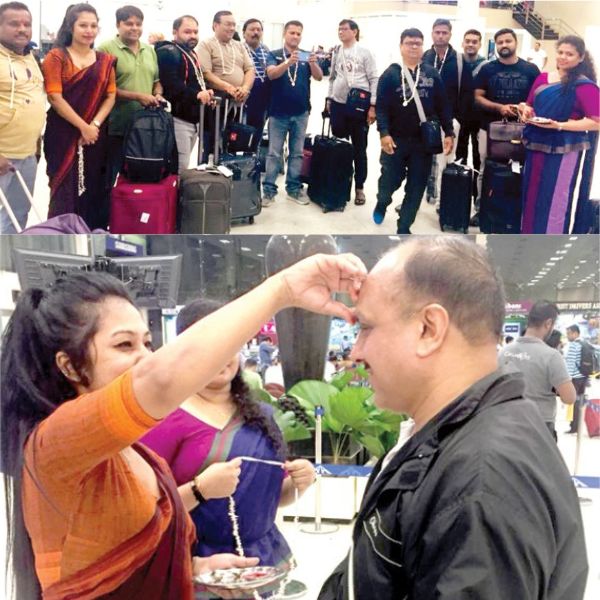 After aggressive promotion in India to attract tourists to Sri Lanka, Royal Holidays Colombo 03 succeeded in bringing 300 tourists to Sri Lanka for a weeklong vacation.
"After the tragic incident that happened in Sri Lanka last year, there has been a massive downfall in the country." This affected many people, both directly and indirectly. "Some lost their jobs, hopes, and future," Ranjeewa Fonseka, Managing Director of Royal Holidays, said.
However, this made us work even harder to recover from this decline. Royal Holidays did aggressive promotion, especially in India, and as a result, we were able to bring a 300 VIP conference group to Sri Lanka in January. The guests are staying for 3 nights at the Colombo Hilton hotel during this period and will take private holidays after the conference.
This will be helpful for the tourism industry and promote our country as a MICE destination.